School and Sports Physical Exams Questions and Answers
Are you looking to get your child a school or sport physical? SoCal Urgent Care's experienced and professional medical staff and doctors are available to do a full school and sport physical for your children in Anaheim, CA. For more information, please call us or request an appointment online.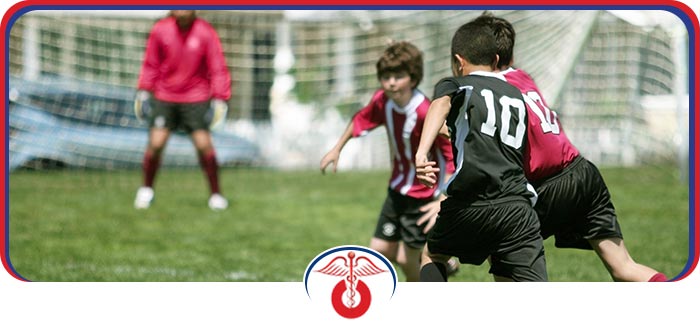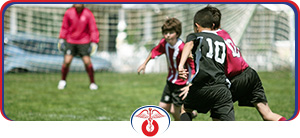 It's always a good idea to have your child get a sport physical before they begin any sports whether it be in school sports or out of school sports. Some sports programs may even require a sports physical before your child can play. While many schools offer screenings at the school, it's best to have your child's doctor do a sports school physical examination.
A sports physical will screen for some health issues that could become a problem for your child in sports. These screenings are done to ensure your child's coaches as well as the parents are fully informed of anything going on with your child to protect them during the year.
Our urgent care in Anaheim, CA offers full urgent care services and is open 24 hours on the weekends for when you need us most. Visit SoCal Urgent Care today!
What is a physical for school sports?
A physical for school sports or sports are an extra psychical usually required by the teams before your child can play as a way to protect them and ensure everyone dealing with your child during their sports time is kept safe. A physical for your child's school sports is the same as a regular psychical with extra regards to any extra information you may need in regards to your child's gear that will protect them while playing the sport and any issues about diet, exercise and other lifestyle issues.
What is the difference between a school physical and a sports physical?
The main difference between a school physical and a sports physical is a sports physical focuses on the athlete's health history and physical exam only as it relates to sports. This physical exam is limited in comparison to a regular physical, but it also a great addition to add to any annual physical your child may receive.
School physical goes over the same initial details like height, weight and blood pressure as well as check the heart and lungs and the spine for any curvature and depending on your child's age, signs of puberty.
What happens when you get a physical for sports?
During a sport physical, your doctor will record your child's height, weight as well as blood pressure. Your child may also be required to complete a vision screening.
After all of the child's information is recorded, the doctor will listen to your child's heart and lungs, and the child may be checked for certain issues that apply to their sex. Example for boys your doctor may check for any hernias or a problem with their testicles. Your child's joint and muscles will also be tested to see how strong and flexible they are.
Make sure you bring any information with you about your child's past health records, these will be important to keep on file.
The doctor will also review the child's vaccine record, and offer any vaccines they may need to stay up to date.
How long does a sports physical take?
Generally, sports physicals for kids take between 20 to 30 minutes to complete. It is a small investment of time to ensure your child is in the quality shape to participate in sports. If you have any more questions for the doctor, it could last a bit longer.
Are you looking to get a regular physical done for your child, or want to add to your child's regular physical with a sport or school physical, book an appointment with SoCal Urgent Care today! Our professional medical staff and doctors are available for any questions you may have. We are available Monday to Friday 10:00 AM to 12:00 AM and Saturday to Sunday we are open 24 hours! We are conveniently located at 710 South Brookhurst St, Anaheim, CA 92804. We are available when you need us most! We serve patients from Anaheim CA, Buena Park CA, La Palma CA, Cerritos CA, Cypress CA, Stanton CA, Garden Grove CA, Fullerton CA, Placentia CA, and Olive CA.