Lab Testing Services in Anaheim CA, Close to Disneyland
If you want to gain insight and awareness about your health, getting a lab test is a good way to start. A sample of your blood, urine, or other bodily fluid or tissue is examined during this process. SoCal Urgent Care's lab testing services are rapid and reliable, making it convenient for you to know about your health. Our clinic offers in-house lab testing services 7 days a week. For more information, please 

contact us

 or request an

appointment online

. We are conveniently located at

710 S Brookhurst St. Suite A, Anaheim, CA 92804

.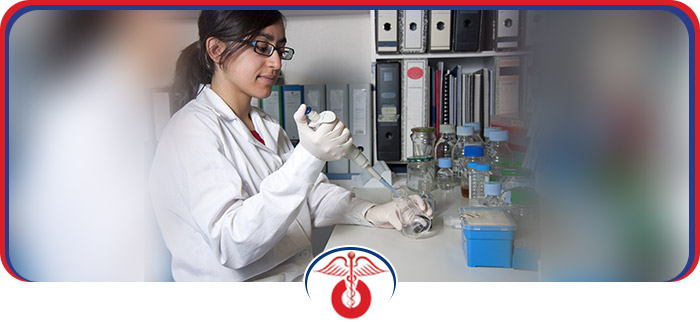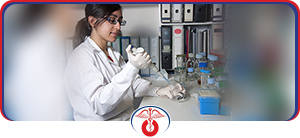 Table of Contents:
What can I expect in a lab test?
What lab testing can urgent care provide?
Why should I go to your clinic for my lab testing?
Do you provide lab testing in Anaheim, CA?
There are times when it's really convenient to have immediate access to lab testing, such as for cholesterol or anemia testing. There are other times when it's more than just convenient and even necessary, like for pregnancy or STD testing. Here at SoCal Urgent Care, you'll have access to same-day testing and same- or next-day results. Keep reading to learn more about lab testing in Anaheim CA and how our clinic can help you!
What can I expect in a lab test?

A lab test is pretty simple. With urgent care, you don't need to make an appointment beforehand. The only thing you should remember to do is bring your referral form for the test if you have a form. When you get to the clinic, you'll be asked about your reason for visiting, and soon after that you'll be able to speak with a lab doctor. The doctor will ask you some questions and examine you if necessary, and if you require a lab test, the doctor will proceed with one.

The type of test you'll need will depend on the type of condition you may have, like an STD, a kidney issue, or even cancer. The doctor will take a sample of your urine, saliva, or blood, and then test the sample in the clinic's onsite laboratory.

It's important to have a lab test done as soon as you can, especially if one was recommended to you by your physician. Urgent care is really quick with no appointment necessary, which is the main reason to get your test done at urgent care!
What lab testing can urgent care provide?

You may need a test for high cholesterol, chlamydia, the flu, or another condition, and urgent care can provide that test. The tests we provide here at SoCal Urgent Care include:

• Urinalysis – A urine test for STDs, drugs, or pregnancy
• CBC test – A complete blood count test for an issue like leukemia or anemia
• Culture – To test for an illness like the flu or strep throat
• Chemistry – To look for an electrolyte abnormality or a liver function abnormality
And other tests

At SoCal Urgent Care, we provide employer drug/alcohol testing too, so if you're an employee and you require a test, or if you're an employer and your new employees require tests, we can help.
Why should I go to your clinic for my lab testing?

SoCal Urgent Care has state-of-the-art laboratory equipment and board-certified lab doctors, so we're fully equipped and able to help you. If you go to a primary care clinic or hospital for your lab test, you'll probably have to make an appointment for weeks in advance, and you'll have to wait for your test results too. With a clinic like ours, we can help you without an appointment and provide same- or next-day results. Also, your results will be confidential with us and we won't discuss them with anyone else, including your primary care physician, unless you tell us to discuss them. We can send your physician prescriptions and suggestions for medical care if necessary.
Do you provide lab testing in Anaheim, CA?

Yes, we do. SoCal Urgent Care is located at 710 S Brookhurst St. Suite A, Anaheim, CA 92804, and we provide lab work here with our in-house laboratory. We provide testing for the Anaheim area and beyond. Our clinic doors are open late 7 days a week, so feel free to come on by today, if you like, for a same-day visit and immediate testing. Alternatively, you can contact us for an appointment. We serve patients from Anaheim CA, Buena Park CA, La Palma CA, Cerritos CA, Placentia CA, Stanton CA, and surrounding areas.

We hope to see you soon here at SoCal Urgent Care!