Telemedicine Services Questions and Answers
SoCal Urgent Care provides Telemedicine Services so you can be taken care of by our experienced health care providers at the comfort of your home. For more information, please call us or request an appointment online. We serve patients from Anaheim CA, Buena Park CA, La Palma CA, Cerritos CA, Cypress CA, Stanton CA, Garden Grove CA, Fullerton CA, Placentia CA, and Olive CA.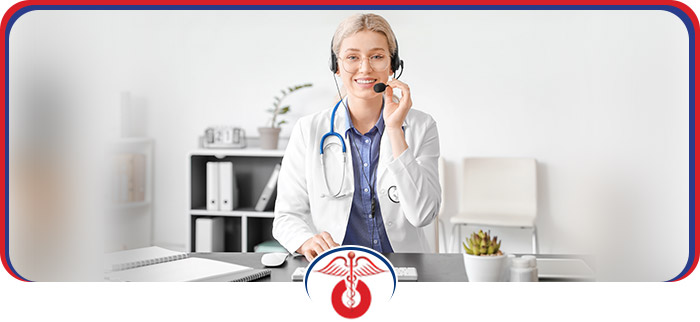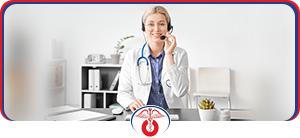 When you're ill or injured and you don't want to leave the comfort of home, or if for some reason you shouldn't leave home, what you want is telemedicine! It offers advice, diagnosis, and recommendations for treatment without you having to go anywhere. If that's the kind of care you want, then connect with us here at SoCal Urgent Care for telemedicine Anaheim, CA.
How does telemedicine work?
Telemedicine is also known as telecare, telehealth, or virtual visits with a doctor. The visit you'll have with a SoCal Urgent Care doctor will be over the phone or via online video conference. For the latter, you'll simply need a:
Decent internet connection
Computer or other device with a camera or microphone
Once you have those two things, you'll be ready for a virtual visit with a doctor. Or if you don't have those things, you can just get telemedicine over the phone. Here's how your appointment will go for you:
You'll tell one of our doctors about your symptoms and health
If applicable, the doctor will perform a visual examination or, if necessary, suggest a face-to-face evaluation
The doctor will provide a diagnosis
The doctor will recommend a treatment like a prescription or, in some cases, treatment at our clinic's curbside
What can be treated with telemedicine?
There are many, many health-related issues that can be addressed with telemedicine! Here's a list of some of the many issues telemedicine can treat, and if you don't see a particular condition on this list, you're free to call and ask us about it:
Minor respiratory issues like upper respiratory tract infections
Sinus pain/infection, or sinusitis
Minor skin injuries like sunburns, or skin infections
Other minor injuries like minor sprains or strains
Nausea
Conjunctivitis/pinkeye
Sore throat, bronchitis, or laryngitis
Bladder/urinary tract infections
Prescription refills
Pain caused by arthritis, or general pain
Acid reflux/heartburn
Seasonal allergies or minor allergic reactions
Insect bites
Poison ivy/oak exposure
Rashes that are non-genital and without fever
Requests for services like referrals or laboratory testing
Minor flu-like symptoms
And others
There are some health-related issues that can't be addressed with telemedicine, so it's necessary to come see us in person for certain issues. It's absolutely necessary to call 911 for any life-threatening or possibly life-threatening issues. Significant chest pain or difficulty breathing are examples of these issues.
Is telemedicine less expensive than in-person medicine?
Generally, yes, it is! In fact, it can be significantly less expensive. For uninsured patients, the self-pay option is very affordable for many patients, and for insured patients, virtual visits are covered by most insurance companies including Medicare and Medicaid. We work with most insurance companies here at SoCal Urgent Care, but you're free to call and ask us whether we work with your particular provider.
Do you offer telemedicine/virtual visits in Anaheim, CA?
Yes, we do! To learn more about the service or to make an appointment for it, contact us today. Existing patients and new patients alike can call us to request an appointment. If you're insured, then please have your insurance ready before you call. You're also free to call us at that number with any questions you have for us.
With telemedicine, you can skip the drive and the waiting room! It's easy, convenient, and affordable. Give us a call today for your phone or video appointment with SoCal Urgent Care!