EKG Testing Clinic Questions and Answers
If you are experiencing chest pain, dizziness, light-headedness, shortness of breath or heart palpitations, talk to one of our doctors at SoCal Urgent Care in Anaheim, CA today so we can see if you need to get an EKG test or not. For more information, please call us or request an appointment online.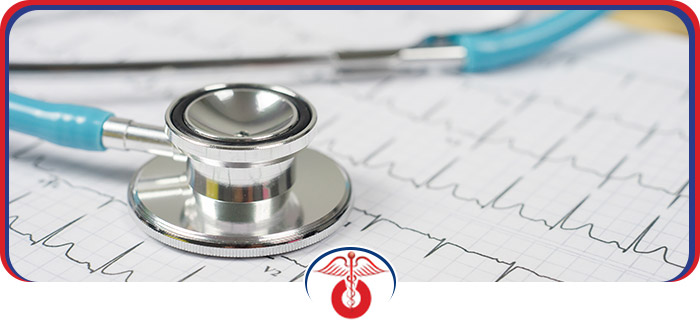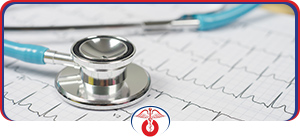 Table of Contents:
What is an EKG?
Why would I need an EKG?
What can an EKG detect?
How long does an EKG test take?
Where do you get an EKG done?
What is an EKG?

Your doctor may recommend you get an electrocardiogram which is also called an EKG or an ECG to check for signs of heart disease.

The EKG test records the electrical activity of your ticker through small electrode patches that a professional technician attaches to the skin of your chest, arms and legs.

These tests are quick, safe, and painless. This test gives your doctor the ability to:

– Check your heart rhythm
– Poor blood flow to your heart muscle
– Diagnose a heart attack
– Review any abnormalities, such as thickened heart muscle
– Detect if there are any significant electrolyte abnormalities, such as high potassium or high/low calcium.
Why would I need an EKG?

An EKG records your electrical signals in your heart. It is a common and painless test used to detect heart problems and monitor your hearts health.

Your doctor may request an EKG if you have any of the following signs or symptoms:

– Chest pain
– Dizziness, lightheadedness or confusion
– Heart palpitations
– Rapid pulse
– Shortness of breath
– Weakness, fatigue, or a decline in the ability to exercise

If you have any family history of heart disease, your doctor may recommend an electrocardiogram as a screening test, even if you may not be showing any symptoms.
What can an EKG detect?

Your doctor may suggest getting an EKG done to determine or detect:

– Abnormal heart rhythms
– Blocked or narrowed arteries in your heart that may be causing chest pain or a heart attack
– Can review to see if you've previously suffered a heart attack
– Review how well heart disease treatments like pacemakers work

If your symptoms come and go, they might not be able to capture any information during a standard EKG recording. In this case, your doctor may suggest remote or continuous EKG monitoring. There are a few different types which include:

– Holter monitor

A Holter monitor is a small but wearable device that records a continuous EKG, usually for only 24 to 48 hours.

– Event monitor

An Event monitor is a portable device which is similar to a Holter monitor, however it only records at certain times for a few minutes at a time per day. You can wear an Event monitor longer than a Holter monitor, usually up to 30 days. By pushing a button when you feel symptoms, the device will automatically record an abnormal rhythm when it is detected.
How long does an EKG test take?

Depending on if you get an EKG done at a clinic like SoCal Urgent Care or do an at home monitoring system, the test times will vary.

When visiting our clinic SoCal Urgent Cares EKG test can take anywhere from 5 to 15 minutes. A short amount of time; however, it will still record and measure the electrical activity that passes through your heart.

If the doctor also recommends an at home ECG monitor, there are two options available. The Holter monitor is a wearable device that will be worn for 24 to 48 hours. While the Event monitor is a portable device similar to the Holter monitor, but it only records during certain times for a few minutes at a time each day. The Event monitor you will wear for up to 30 days.
Where do you get an EKG done?

EKG's or Electrocardiogram are available through our clinic SoCal Urgent Care. Our experienced and professional medical staff and our doctors offer EKG testing at our EKG testing clinic in Anaheim, CA. We are located at 710 South Brookhurst St, Anaheim, CA 92804. Our hours of operation are Monday through Friday from 10:00 AM to 12:00 AM and Saturday to Sunday we are open 24 hours for your convenience. We serve patients from Anaheim CA, Buena Park CA, La Palma CA, Cerritos CA, Cypress CA, Stanton CA, Garden Grove CA, Fullerton CA, Placentia CA, and Olive CA.