Travel Vaccines Clinic in Anaheim CA, Close to Disneyland
Some areas that are being visited will need a travel vaccine required, as well as certification showing you've received the vaccine.

Contact us

today or request an

appointment online

if you plan to travel, to learn about which vaccines are routine, recommended, or required. We are conveniently located at

710 S Brookhurst St. Suite A, Anaheim, CA 92804

(less than 3 miles away from Disneyland).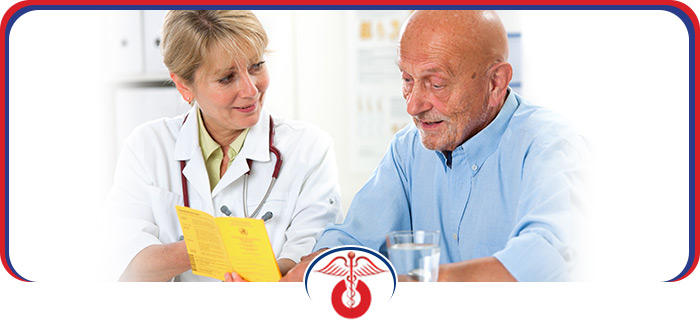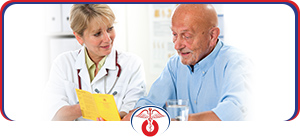 Table of Contents:
Why are Travel Vaccinations Important?
What does the travel vaccines clinic do?
What vaccines are needed to travel abroad?
How long do travel vaccines last?
Why are Travel Vaccinations Important?

When traveling outside of your country, you can be put at risk for developing a number of vaccine-preventable illnesses. Depending on where you decide to travel will depend on the vaccinations you will need in order to stay in good health. It's highly recommended you consult a healthcare physician around six weeks before you travel, this way the physician can review:

• Your immunization records
• Make sure your states vaccination schedule is up-to-date
• Discuss any trip-related concerns you may have in regard to your health
• Assess your needs depending on where you plan to travel, and what you plan to do during your travels.

A few other additional things that may be important to know, when it comes to vaccinations is it's based on your age, the local conditions of where you are traveling to, and the planned activities you are doing at the destination.
What does the travel vaccines clinic do?

Travel vaccine clinics like ours are dedicated to helping anyone that is deciding to travel and do it in a safe and enjoyable manner. At our clinic, we carry all types of vaccines that are needed to enjoy a safe trip. During your visit to our clinic, you'll be assisted by one of our friendly professional physicians or other staff, who provide recommendations regarding pre-travel vaccinations as well as other medications that may be needed based on your travel plans, the destinations, the length of your stay, your health history, and planned activities.

Not only are vaccinations possibly required when you decide to travel; some areas of the world may require vaccination certificates or "passports" which we will provide upon vaccination. As well, we can provide prescriptions to help prevent issues like malaria, travelers' diarrhea, and other appropriate prescriptions.
What vaccines are needed to travel abroad?

Vaccinations that are required to travel to certain destinations will be categorized; the vaccines that are considered "routine" will be considered as part of the recommended primary series of vaccinations, as well as the booster shots that should be considered before traveling. Required vaccinations that are "required by international law" are dependent on where you are traveling to. Finally, recommended vaccinations are vaccines that are recommended before traveling and must be done to maintain your health while traveling.

Routine immunizations

• Hepatitis B vaccine

The Hepatitis B vaccine is often recommended for travelers who will be visiting high levels of hepatitis B zones, or if they will be working in a healthcare facility where levels of high hepatitis B diseases are found. High rates of Hepatitis B are often found in the far east, the Middle East, Eastern Europe, Central Asia, South Africa, and Africa.

• Measles, mumps, and rubella vaccine

Measles, mumps, and the rubella virus are often found in many countries and are therefore highly recommended vaccines to have before traveling and for the routine where you live to protect against these diseases. They are strongly recommended for travelers traveling to specific locations that have a higher risk of infection.

• Varicella vaccine

If you're traveling to a tropical climate, varicella virus is often seen in high levels and is highly recommended as a part of your routine vaccines to have done, especially in individuals that are older. Travelers that are visiting tropical climates throughout the year are more susceptible to contracting this virus than individuals who are born in tropical climates.

• Pertussis vaccine (adults only)

This vaccine is highly recommended to adults who have not previously had a dose of this in adulthood. Before traveling, this provides a great opportunity as a booster for this vaccine to adults.

• Poliomyelitis vaccine (adults only)

If you are traveling to an area where poliovirus is known or suspected, it is highly recommended to get vaccinated. This vaccine is recommended for adults only.

• Tetanus and diphtheria vaccine (adults only)

If you are deciding to travel this is a great time for adults to get a booster of tetanus and diphtheria, particularly if you have not been vaccinated previously with this vaccine.

Required immunizations

• Meningococcal vaccine

Meningococcal vaccine is considered a required vaccine; as well, proof of immunization is required before you are able to travel to Saudi Arabia. This vaccine must be administered no less than 10 days before you arrive in Saudi Arabia. It may be required for other areas of the world as well; check with your physician or the government-approved website before traveling.

• Yellow fever vaccine

Yellow fever is unique as it is a requirement governed by international health regulations. Yellow fever vaccine is required to enter certain countries as well as certification may be required to enter. If it is not a requirement to enter a certain area, it is highly recommended to get the yellow fever vaccine particularly before you visit areas like South America, Africa, and Central America.

Recommended immunizations

Hepatitis A is highly recommended for travelers traveling to rural areas or areas that do not have sanitary facilities.

• Influenza vaccine

Influenza vaccine is encouraged once a year in areas like northern and southern countries that have influenza peaks in colder seasons.

• Japanese encephalitis vaccine

This vaccine is recommended for adult travelers who will be visiting high-exposure areas during the transmission season.

• Meningococcal vaccine

This vaccine is highly recommended the travelers visiting destinations well there is a high risk of Meningococcal transmission.

• Rabies vaccine

Travelers that are visiting areas with risks of rabies, that are considered poor by the countries standards, that have no access to attic vents and safe exposure management within the homes in the community, or if the travelers are long-term or frequent travelers to these considered high-risk areas, should get this vaccinated against rabies.

• Typhoid vaccine

If you are traveling to areas like South Asia which includes Bangladesh, Afghanistan, India, Maldives, Pakistan, Nepal, Sri Lanka, and Bhutan; we highly recommend the typhoid vaccine before you leave. It is not a routinely recommended vaccine for travelers but is good to get in the case.

• Bacilli Calmette-Guerin vaccine

This vaccine is highly recommended for travelers who are planning to stay in areas or visit parts of the country that have high tuberculosis prevalence.

• Cholera and travelers' diarrhea vaccine

Another recommended vaccine is specifically for humanitarian workers or healthcare workers that will be working closely with individuals in high-risk countries.
How long do travel vaccines last?

Travel vaccine longevity will depend on the type of vaccine you have received. These vaccines usually last a lifetime if they are done in their full sequence include:

Vaccines that last up to 10 years include:

• TDap/tetanus
• Yellow fever

Vaccines that last up to five years or less include:

• Meningitis
• Cholera
• Japanese Encephalitis
• Vaccines that last only one year:
• Influenza

It should be noted that the yellow fever vaccine may be required every 10 years for entry into some countries depending on the high-risk exposure situations that may occur. We serve patients from Anaheim CA, Buena Park CA, La Palma CA, Cerritos CA, Placentia CA, Stanton CA, and surrounding areas.