Physical Exams Questions and Answers
Whether you need a dot, annual, sports, school, or employment physicals, we've got you covered at SoCal Urgent Care. For more information, please call us or request an appointment online. We serve patients from Anaheim CA, Buena Park CA, La Palma CA, Cerritos CA, Cypress CA, Stanton CA, Garden Grove CA, Fullerton CA, Placentia CA, and Olive CA.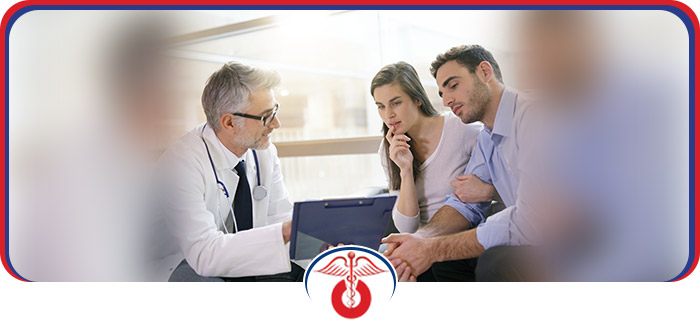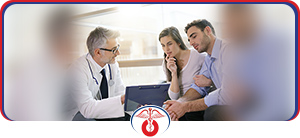 Table of Contents:
Does urgent care provide physical exams?
What kinds of physicals does urgent care provide?
What should I expect during a physical exam?
Do you provide physical exams in Anaheim, CA?
When you need any kind of physical exam, you might think to go to your primary care physician, but this isn't always your best option. Sometimes you'll need a physical right away, such as if you're behind in your exam schedule or if you need one for a new job. It's times like these when urgent care is the better option, as they can provide a physical right away without the need for an appointment. SoCal Urgent Care is your best bet for urgent care physical exams in Anaheim, CA!
Does urgent care provide physical exams?

Generally, yes, urgent care clinics provide physicals. It's true that urgent care can be the better option for physical exams because they can provide exams on a walk-in basis and without your having to wait a week or more for an appointment. With urgent care, you'll be able to get in and out in less than an hour. Patients of any age can go to urgent care for just about any type of physical exam. Annual physicals are no problem for urgent care. The same goes for pre-employment physicals and many others.

What kinds of physicals does urgent care provide?

Here at SoCal Urgent Care, we can provide physicals for people of any age and any sex, as well as employees. If you're an employer, then we can provide your employees with work-related physicals. Reach out to us at our clinic if you need a particular kind of physical we don't mention here. Some of the many different kinds of physicals we provide include:

– Regular checkups for men and women
– Wellness physicals for women
– Pediatric physicals for kids
– Geriatric physicals for elderly patients
– Pre-employment checkups
– Worker's compensation checkups
– School physicals for kids going to a new school
– Sports physicals for kids or adults joining a new team
– DOT physicals for commercial drivers
– Pre-op checkups
And others

When you come see us at SoCal Urgent Care for a physical, all we ask is that you bring in your referral form if you received one. You may also want to consider bringing in your vaccination records. At our clinic, we can also provide vaccinations, lab testing, and other services if you need them along with your physical exam.

What should I expect during a physical exam?

The idea behind a physical exam is for a physician to determine how healthy and functional you are. To do this, the physician will generally:

– Take into account your age, health history, and recent test results
– Pay attention to any areas of risk you may have like a family history of heart problems
– Test your blood pressure and check your heart rate
– Visually examine you and check your body, reflexes, motor functions, and speech
– Check your ears, nose, heart, lungs, throat, and skin too
– Provide a blood test and/or other tests if necessary

Also, a physical exam is a great opportunity to discuss other health matters and preventive health measures with a physician, so be sure to do this during your physical!

Do you provide physical exams in Anaheim, CA?

At SoCal Urgent Care, we offer physical exams for the Anaheim community. We're located over at 710 South Brookhurst St. Anaheim, CA. 92804. Just about any type of physical exam can be provided by one of our fully qualified and capable physicians. Our clinic is open for you late 7 days a week, so feel free to come by today for a physical, if you like! No appointment is necessary, but if you'd prefer to make one, you can book one with us.

We look forward to your visit with us soon here at SoCal Urgent Care!