Personal Injuries and Workers' Comp Clinic Questions and Answers
At SoCal Urgent Care, we specialize in helping employees with worker's compensation claims and personal injuries. Our professionals will diagnose and treat you to help you regain your health and assist you to return to work safely. For more information, please call us or request an appointment online. We serve patients from Anaheim CA, Buena Park CA, La Palma CA, Cerritos CA, Cypress CA, Stanton CA, Garden Grove CA, Fullerton CA, Placentia CA, and Olive CA.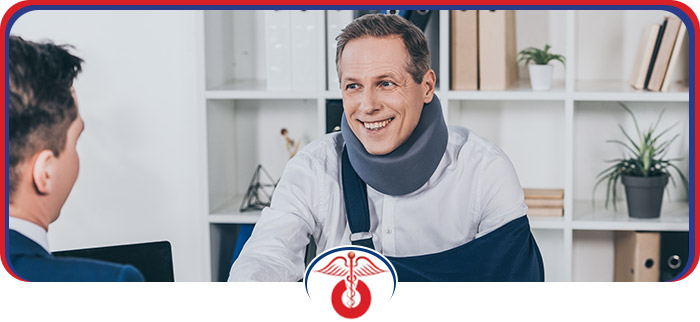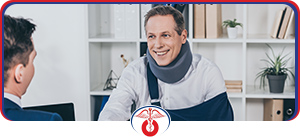 Have you been injured on the job, at home, or elsewhere? Are you in need of medical care and possibly workers comp services? We can provide the care and services you'll need here at SoCal Urgent Care. There's a lot we can do for you, including long term care if necessary and taking care of paperwork if applicable. Contact us today or keep reading to learn more about how we can help you.
When should you go to urgent care for an injury?
There's a time to see your primary care physician and another time to see emergency care doctors. But when should you go to urgent care? Your physician is for general healthcare like checkups and non-urgent injuries, and emergency doctors are for emergency healthcare like life-threatening traumas. With urgent care, you can get healthcare for minor but urgent health situations like minor sprains, simple sports injuries, or common work-related injuries.
A big part of what urgent care is about is offering urgent service and immediate care, so no appointment is necessary with urgent care. You can just go right in for same-day service and immediate healthcare. People of any age are welcome, so you can bring in an injured family member like your child or an elderly parent. Also, urgent care is for injured employees, so you can go there if you're injured on the job and need healthcare and other services.
What injuries can be treated at urgent care?
You can go to urgent care for any health-related issue that's minor but urgent. This includes minor injuries like minor cuts that need stitches, simple fractures that need stabilization and casts, minor sprains or strains that need bandaging, sports injuries that are minor, and work-related injuries. So long as the injury is not life-threatening, it can be treated at an urgent care clinic like ours.
We're able to provide any of the services you'll need for your injury, like casts, stitches, ongoing care, referrals to specialists for rehabilitation, and others. Here at SoCal Urgent Care, we're also able to provide digital X-rays for advanced diagnoses like fractures, and we can even offer ultrasounds for some diagnoses. Another part of our service is offering physical exams when necessary. These can help us detect certain minor injuries or chronic conditions that require our care. Work injuries can be treated here also.
Does urgent care offer workers comp services?
Yes! An urgent care clinic like ours provides work injury and workers comp services like evaluations, diagnoses, treatments, and more. We can help you with any paperwork you need, and we can provide your employer with the filled out paperwork. Also, we'll do our absolute best to help you understand your employer's needs while representing your needs to your employer. If you're an employer, we can provide any of the aforementioned services your employee needs. Employers and employees are welcome to contact us for more information or for any of our services.
Do you have a personal injuries and workers comp clinic in Anaheim, CA?
Yes, we do! At SoCal Urgent Care, we offer services for all minor injuries, including work injuries, and we provide workers comp services too. We're located over at 710 South Brookhurst St. Anaheim, CA. 92804, and we can be reached at (714) 494-1331 for an appointment, although an appointment isn't necessary. Our clinic doors are open for you late 7 days a week!
We hope to see and help you with your injury soon here at SoCal Urgent Care!