Pediatric Urgent Care Clinic Questions and Answers
At SoCal Urgent Care, we ensure we take care of your little ones. Our dedicated doctor & staff offer superior pediatric services in a welcoming environment. For more information, please call us or request an appointment online. We serve patients from Anaheim CA, Buena Park CA, La Palma CA, Cerritos CA, Cypress CA, Stanton CA, Garden Grove CA, Fullerton CA, Placentia CA, and Olive CA.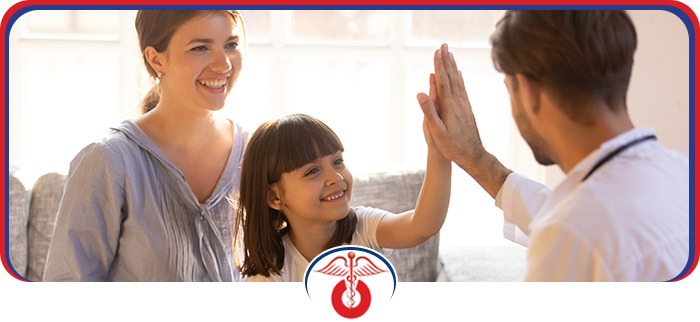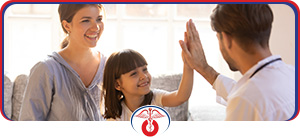 Table of Contents:
When should I take my child over to urgent care?
When should I take my child over to urgent care?
How affordable is pediatric urgent care?
Do you offer pediatric urgent care in Anaheim, CA?
There are times when a child needs immediate care for a minor illness or injury, and this is when pediatric urgent care is so helpful. They're usually open after school hours and over the weekend, they're able to see a child without the need for an appointment, and they can treat a child right away, right on the spot. When your child needs pediatric urgent care in Anaheim CA, and for quick and convenient care, come see us at SoCal Urgent Care!
When should I take my child over to urgent care?

If your child needs a physical exam, like an annual physical or one for school, you take him or her to see your family physician or pediatrician. These professionals can also easily handle immunizations and other general pediatric health matters. If your child needs care for a serious and life-threatening illness or injury, you go to the emergency room. But there are times when going to pediatric urgent care is the best option over the other two!

Pediatric urgent care is for non-life-threatening but urgent health issues. An example is when a child gets a minor sports injury or has strep throat. It's necessary to treat issues like these quickly, as they can quickly become worse. But pediatric urgent care can do much more; they can also provide a physical exam when a child needs one right away for school or to join a new sports team. Or let's say your child is behind on his or her immunization schedule. Pediatric urgent care can provide a shot, like a flu shot, right away. You can go to pediatric urgent care without having to make an appointment first.
When should I take my child over to urgent care?

At pediatric urgent care, the pediatricians there provide primary, preventive, and urgent care services, all without the need for an appointment. Here's a list of some of the many services we offer at SoCal Urgent Care:

– Bandages for minor burns, stitches for minor cuts, casts for minor bone fractures, etc.
– X-rays, EKGs, and lab tests for advanced diagnosis
– Cures for mild infections like sinus infections
– Treatment for mild allergic reactions and allergies
– Relief from mild flu-like symptoms
– Care for kids with asthma or minor respiratory problems
– Pediatric physical exams including annual, sports, and school exams
– Regular immunizations like flu shots, as well as travel shots
And many more services

If you need a particular service you don't see listed, don't hesitate to call us at our clinic to find out how we can help.
How affordable is pediatric urgent care?

Our services are typically covered by most major insurance providers, which we work with. You're welcome to reach out to us to check whether we work with your particular provider. For patients without insurance, we offer affordable self-pay options. Additionally, pediatric urgent care is almost always more affordable than the emergency room, but please remember pediatric urgent care is for minor, non-life-threatening health issues only.

You can be confident that your visit with us at SoCal Urgent Care will be affordable, quick, convenient, and very pleasant too!
Do you offer pediatric urgent care in Anaheim, CA?

Yes, we do! SoCal Urgent Care is located at 710 South Brookhurst St. Anaheim, CA. 92804, and we offer pediatric urgent care here. Our clinic doors are open for you late 7 days a week, so you're free to come by today for a same-day visit, if you like! Alternatively, you can call us for an appointment, but an appointment isn't required.

We hope to meet you and your child soon here at your neighborhood pediatric urgent care clinic, SoCal Urgent Care!