5 Questions to Ask Your Urgent Care Doctor
SoCal Urgent Care provides immediate access to reliable doctors and compassionate assistance for non-life-threatening injuries in a safe and pleasant environment. We can help you assess, diagnose, and manage your condition, sickness, or discomfort by providing a wide range of urgent care services including vaccinations, physical exams, medical weight loss, drug screening, lab testing, EKG testing, pregnancy testing, sinus infection treatment, and more in Anaheim, CA. We are conveniently located at

710 S Brookhurst St. Suite A, Anaheim, CA 92804

. For more information, please

contact us

or book an

appointment online

.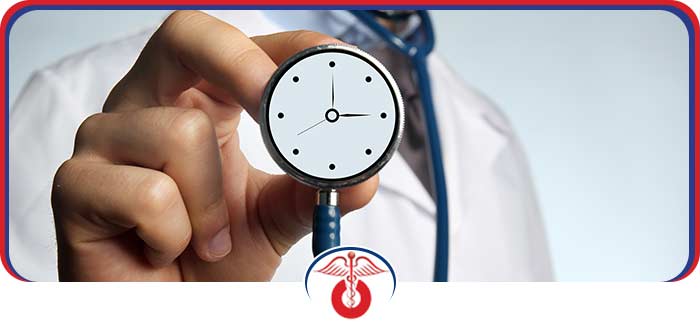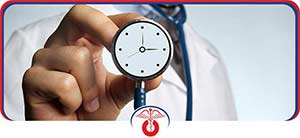 Table of Contents:
Do I need an urgent care appointment?
Should I go to urgent care or a primary doctor?
What conditions does urgent care treat?
What type of provider will see me?
Do I need to follow up with the urgent care doctor or my primary care physician?
Do I need an urgent care appointment?

Urgent care offers a convenient alternative to your primary physician's office in that you do not require an appointment to be seen by a doctor. Urgent care centers or clinics operate on a first-come, first-served basis, meaning patients will be seen in the order that they arrive and check in at the clinic. Depending on the symptoms and severity of the injury or illness of the individuals waiting to be seen in an urgent care clinic, select patients may get bumped to the front of the line to be seen by a doctor by the triage nurse. This will only be done in cases where the person's condition is deemed serious and will not be done at the risk of another patient's health. Urgent care clinics can vary but most are open evenings and weekends to allow people to receive medical care outside of their doctor's office hours and without crowding emergency rooms for cases that aren't life-threatening.
Should I go to urgent care or a primary doctor?

The decision to go to urgent care or your primary doctor will depend on a number of factors. First will be the availability of getting in to see your primary doctor. If your doctor has a heavy schedule, it could take several days to get an appointment to get checked out. In the case of an injury or illness happening over the weekend when your doctor's office is closed, or in the evening after they have closed for the day, and you can't wait for them to reopen in the morning, you will want to seek treatment from urgent care. Urgent care will ensure that you are seen that day to be able to treat your symptoms as fast as possible.
What conditions does urgent care treat?

Urgent care can treat any illness or injury that is not considered life-threatening. If you have a life-threatening injury or illness, you need to call 911 or get yourself to the nearest emergency room. Urgent care has helped to fill a gap between primary care physicians and the emergency room by providing care to individuals who need treatment for a medical condition within 24 hours on a walk-in basis. It can be difficult, if not impossible, to get an appointment with your family doctor in that short of a time frame but the symptoms or cause of concern isn't serious enough for a trip to the emergency room. This is where urgent care comes in. They are able to treat any injury or illness that your primary doctor would treat, as well as additional injuries such as sprains, strains, vomiting, diarrhea, dehydration, broken bones and a variety of other concerns. Urgent care centers typically have a laboratory on site for taking and processing bloodwork, urine samples and other tests, as well as an x-ray lab to diagnose fractures and sprains. These additional services allow them to be able to accurately diagnose and treat patients on the spot without having to send them for additional tests. Urgent care can also perform physical exams when needed for patients who require a quick turnaround for employment screening, school registration or any other request where short notice is given.
What type of provider will see me?

Urgent care employs doctors who are typically general practitioners with a focus in family medicine as well as emergency medicine. Depending on the facility and the demographics of the area they may have different types of practitioners who work on rotating shifts if they see trends in the type of cases that come through. Some urgent care centers will employ an osteopathic physician as well as, or instead of, a family physician. You may also see a nurse practitioner or physician assistant in place of a doctor, as they often work in urgent care clinics to help support the physicians by diagnosing patients and writing prescriptions. The urgent care will ensure that you receive the best care available based on your symptoms and severity of your illness or injury.
Do I need to follow up with the urgent care doctor or my primary care physician?

Your follow-up care will be determined by the doctor who sees you in urgent care. They will let you know if you need to come back and follow up with them, or if you should follow up with your primary care physician. If the urgent care doctor refers you for additional testing to be completed right away, they may ask you to come back to the urgent care for your follow-up immediately following your tests to ensure that your treatment is completed. Otherwise, if there isn't a need for immediate follow-up, they will most often refer you back to your primary care physician and provide you with a timeline in which to complete your follow-up. The urgent care center will ensure that your records from your visit, along with any bloodwork or x-rays that were completed, are forwarded to your doctor to include with the rest of your medical records.

We are conveniently located at 710 S Brookhurst St. Suite A, Anaheim, CA 92804. For more information, contact us or schedule an appointment online. We serve patients from Anaheim CA, Buena Park CA, La Palma CA, Cerritos CA, Placentia CA, Stanton CA, and surrounding areas. Looking forward to serve you!