Ultrasound Clinic Q&A
SoCal Urgent Care provides ultrasound testing services to patients in and around the Anaheim CA area. We offer ultrasounds for a wide variety of diagnostic needs. For more information, please contact us or book your appointment today. We are conveniently located at 710 S Brookhurst St. Suite A, Anaheim, CA 92804.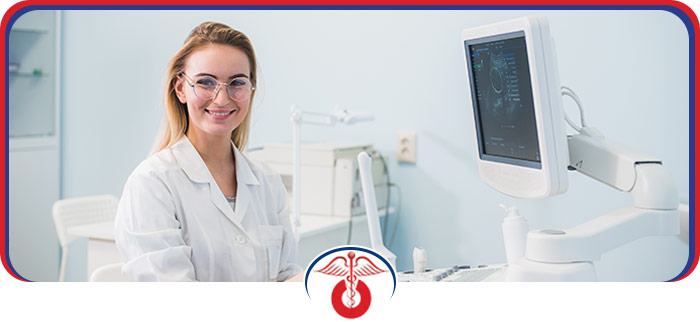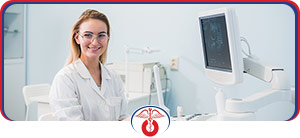 Table of Contents:
What is an Ultrasound?
What can an Ultrasound Detect?
How is an Ultrasound Performed?
Is an Ultrasound a Diagnostic Test?
What is an Ultrasound?

An ultrasound, also called a "diagnostic medical sonography" or sonography, is a method of imaging that uses high-frequency sound waves to produce visual images of the inside of your body. These images provide extremely valuable information to help your doctor diagnose and treat a wide range of conditions and diseases, without making a single incision.

An ultrasound practitioner usually uses an ultrasound device outside of your body; however, some procedures do involve the device being placed inside your body. The ultrasound is an indispensable tool in a medical professional's arsenal of diagnostic procedures and has saved the lives of millions of people by detecting health problems before they become life-threatening. An ultrasound device is also a very useful tool used by surgeons to guide movements during intricate medical procedures, and it has been extremely valuable in monitoring fetal development due to the fact that it does not use radiation, and is therefore safe for the unborn child.
What can an Ultrasound Detect? 

There are many reasons an ultrasound is used in the medical field as a tool to visually detect problems not visible from outside the body. Your doctor may suggest an ultrasound if you're experiencing pain or swelling, or other symptoms that they believe requires further investigation in the interest of your health. Some of the common reasons a doctor might request an ultrasound include the following:

• To detect problems in the uterus and ovaries during pregnancy
• To monitor the healthy development of a baby
• To diagnose gallbladder disease
• To evaluate blood flow or blockage
• Tumor growth
• To examine a breast lump
• Thyroid gland evaluation
• Tenital or prostate problems
• Toint inflammation (synovitis)
• Metabolic bone disease
How is an Ultrasound Performed? 

Depending on the reason for your ultrasound examination, your doctor will guide you in how to prepare for the procedure. For example, you may be asked to fast for 12 hours prior to your ultrasound if your abdomen is being examined, as undigested food will block sound waves making it challenging for the technician to get a clear view of your abdomen. At your exam, you may be asked to change into a provided medical garment, depending on what part of the body is being examined. You will then be asked to lay down on a table, exposing the section of your body to be viewed. Your sonographer, (the occupational name for the technician performing the ultrasound) will apply a clear, odorless gel to your skin to prevent friction of the ultrasound device on the surface of your skin and to help transmit the sound waves.

The high-frequency sound waves sent through the device echo as they hit a dense object like a bone or an organ, and reflect those echo sound waves back to a computer, forming an image. The image is viewed and interpreted by the sonographer, and they will share the results with your doctor.

When complete, the gel will be cleaned off and you will be free to go about your day. Your doctor will review the images for abnormalities and contact you to discuss the findings, and schedule a follow-up appointment if necessary. SoCal Urgent Care provides onsite ultrasound exams, allowing for a quick turnaround for your results to get back to your doctor.
Is an Ultrasound a Diagnostic Test?

When most of us hear the word 'ultrasound' we get an image of a nurse or doctor examining fetal development during pregnancy, using a transducer on the belly of an expecting mother. But the truth is, ultrasound technology actually has multiple diagnostic purposes. These include cases of vascular, testicular, and pediatric diagnostics. Due to the sensitivity of many areas of the human body, the use of ultrasound technology is considered one of the safest and most effective diagnostic tools. At SoCal Urgent Care, we use an ultrasound device for many different reasons, all to ensure that you and your family are receiving the best medical care. Contact our office or visit our website anytime to arrange your appointment. We serve patients from Anaheim CA, Buena Park CA, La Palma CA, Cerritos CA, Placentia CA, Stanton CA, and surrounding areas.