What Are the Benefits of IV Hydration?
What Are the Benefits of IV Hydration? If you're feeling exhausted after a strenuous workout or jet lag, IV hydration can help you swiftly replenish all of your body's lost electrolytes and fluids. By being able to rejuvenate the body and mind as well as give the body an instant boost of energy for optimum operation, it also enhances one's sense of well-being. IV hydration therapy drips are available at SoCal Urgent Care in Anaheim, California. For more information, please

contact us

or

request an appointment

online. We are conveniently located at

710 S Brookhurst St. Suite A, Anaheim, CA 92804

(less than 3 miles away from Disneyland).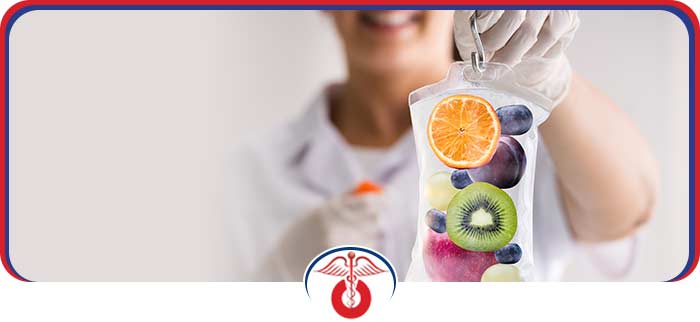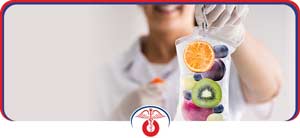 Table of Contents:
What is IV hydration good for?
How often should you do IV hydration?
How do I know if I need IV fluids?
Is IV hydration better than drinking water?
IV therapies have quickly grown in popularity due to the efficacy of the treatment in restoring hydration and nutrients to the body. When water and nutrients are consumed orally, it takes a fair bit of time for the body to actually absorb what has been consumed, and even then, the body is unable to absorb 100% of the nutrients or water, always leaving a percentage of what is consumed to be expelled through waste. Administering fluids and nutrients through IV hydration therapy allows the body to experience the benefits and results much more quickly and efficiently.
What is IV hydration good for?

IV hydration is effective at replenishing fluid levels or vitamin levels in the body without having to be consumed orally, eliminating the need to consume the vitamins and minerals and wait for the body to feel better. There are a number of health conditions that prevent patients from being able to maintain sufficient levels of hydration or minerals in the body naturally, whether they are experiencing nausea and are unable to keep any fluids down or have an underlying condition that prevents them from effectively absorbing vitamins and minerals that are consumed in their diet. Dehydration or deficiencies can quickly take a toll on your overall health, limiting your ability to function on a daily basis, making IV hydration essential for many people in order to be good and energized. Those who get IV hydration regularly often report improvements in their overall cognitive functioning, a stronger immune system, improved joint and muscle functioning, better skin, and a reduction in recovery time.
How often should you do IV hydration?

The recommended frequency for your IV hydration treatments heavily depends on your current levels of hydration in your body, the benefits you are seeking from the treatments, and any other underlying health conditions that may be affecting your body's ability to stay sufficiently hydrated. It is also common for patients to receive more frequent IV hydration treatments at the beginning of the process and then only require maintenance treatments that are scheduled a bit farther apart after a while. It is common for patients to receive IV hydration therapy treatments once every two weeks on average, but they can also receive two weekly, one weekly, or one treatment monthly to achieve their desired results.
How do I know if I need IV fluids?

It is very common to not be properly hydrated on a daily basis, as we require plenty of fluids, and not just water (a combination of minerals and vitamins as well as water are essential to our health), to replenish what is lost through sweating, illnesses that involve gastroenteritis (vomiting, diarrhea), and more. Common symptoms of even mild dehydration include decreased urination, cramping in muscles, headaches, confusion, and extreme thirst. Severe cases of dehydration will need urgent fluid replenishment through IV therapy, but it has proven to be beneficial for many patients who regularly experience mild to moderate dehydration. It is also a very effective treatment option for those who suffer from an underlying condition or dietary restriction that prevents them from absorbing necessary vitamins and minerals through their diet. Our bodies require specific minimum quantities of quite a few different vitamins and minerals on a daily basis, and lacking even just one of these nutrients can quickly take a toll on your overall well-being and functioning. If you frequently suffer from fatigue, loss of appetite, decreased brain function, a weak immune system, or a chronic illness, IV hydration therapy may be just what you need to once again feel your best.
Is IV hydration better than drinking water?

While it remains incredibly important for everyone to try to drink plenty of water every day to maintain healthy levels of hydration in the body, IV hydration therapy is a more effective means of replenishing the hydration levels of the body and is able to provide relief from dehydration much faster. IV hydration fluids consist of a saline solution that contains essential vitamins and minerals, commonly known as electrolytes, that effectively restore the water-electrolyte levels of the body. This means that IV hydration therapy can provide faster and more substantial relief from dehydration than just drinking water, making it the primary option for treating those who are suffering from even mild dehydration, and an effective option for those who have a deficiency in any other nutrients.

The IV hydration procedure at SoCal Urgent Care can help you achieve optimal health by giving you vitamins and nutrients. For more information, please contact us or request an appointment online. We are conveniently located at 710 S Brookhurst St. Suite A, Anaheim, CA 92804 (less than 3 miles away from Disneyland). We serve patients from Anaheim CA, Buena Park CA, La Palma CA, Cerritos CA, Cypress CA, Stanton CA, Garden Grove CA, Fullerton CA, Placentia CA, and Olive CA.