Anaheim Urgent Care Locations Q&A
Are you looking for urgent care in Anaheim, CA? Contact SoCal Urgent Care where we take urgent care of you. Get first-class urgent care easily with the help of our skilled team. For more information,

contact us

or walk in. We are conveniently located at

710 S Brookhurst St. Suite A, Anaheim, CA 92804

.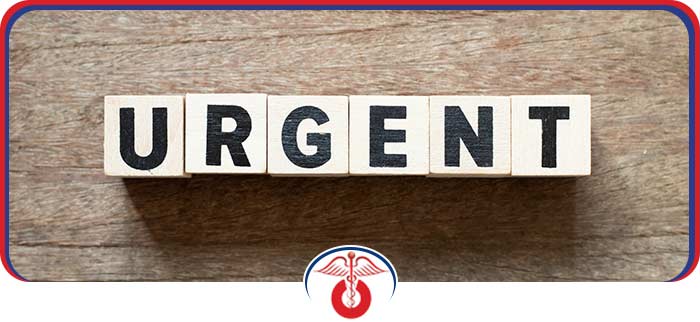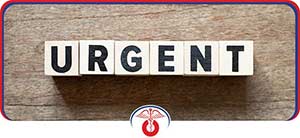 Table of Contents:
What is an example of Urgent Care?
How much will an urgent care visit in Anaheim, CA cost?
How can I find an urgent care in Anaheim, CA who takes my insurance?
Where is SoCal Urgent Care Located?
Urgent care provides countless benefits to both individual patients and the overall healthcare system. Patients can receive care much quicker than in a hospital emergency room, with wait times that are drastically shorter. This means patients can receive care sooner, and be on their way home faster than if they were to visit an ER. They also provide care at a much more affordable price, with average costs of urgent care that come at a fraction of the cost of visiting an ER for the same treatment. Both of these affect the entire healthcare system: when patients treat non-life-threatening conditions at urgent care, they are not unnecessarily using up the time of hospital ERs, where patients with life-threatening conditions should always seek treatment. When urgent care is used properly, it also lowers the cost of healthcare expenditures overall, which stimulates the economy and allows more people to receive the care they need.
What is an example of Urgent Care?

Urgent care is defined as the care provided to non-life-threatening situations—that is, urgent medical situations that do not pose a threat to one's life or a loss of limb. While these situations are not considered emergencies, they require attention right away and cannot wait until the next day to be evaluated at a doctor's office. Some examples include:

• Accidents and falls
• Minor cuts that might need stitches
• Breathing difficulties, including mild to moderate asthma
• Diagnostic services (X-rays and laboratory tests)
• Eye irritation and redness
• Fever or flu
• Minor broken bones
• Fractures in fingers or toes
• Moderate back problems
• Severe sore throat or cough
• Skin rashes and infections
• Sprains and strains
• Urinary tract infections
• Vomiting, diarrhea, or dehydration

As this list details, these are not medical emergencies but still require prompt care. These medical situations are much better handled at an urgent care center, as they would cause delays in care when treated at the ER.
How much will an urgent care visit in Anaheim, CA cost?

The cost of an urgent care visit in Anaheim, CA depends on several different factors, including:

• Insurance coverage, which could cover some or all of the expenses
• The length of the visit
• The condition being treated
• The severity of the condition being treated
• What medical supplies are used
• If any lab services are provided
• How many medical professionals provided care

To find out how much an urgent care visit will cost for your specific concern, please call us today!
How can I find urgent care in Anaheim, CA, that takes my insurance?

If you live in Anaheim, CA, and are looking for urgent care that takes your insurance, come to SoCal Urgent Care today! We accept insurance from over 30 different providers, including:

• ADOC
• Aetna
• Anthem
• AppleCare Medical Group (Optum)
• BCBSAZ
• Blue Cross
• Blue Shield
• CalOptima
• CHOC
• CHOC Health Alliance
• Cigna
• Civil Surgeon
• Clever Care
• Family Choice
• Health Care Partners
• Health Net
• Kaiser
• Medi-Cal
• Medicare
• Memorial Care
• Molina
• Monarch
• Noble Mid
• Operating Engineers Trust
• Prime Health
• Prospect
• Regal
• St Joseph
• Talbert Medical Group
• TRICARE
• TriWest
• United Care Medical Group
• United Healthcare
• VA
Where is SoCal Urgent Care Located?

SoCal Urgent Care is located in Anaheim at 710 South Brookhurst Street. Our clinic is by the corner of W Niobe Ave and Brockhurst Street, just a few minutes away from the Santa Ana Fairway. Visit our Directions page to find out how to get to our clinic from your location!

At SoCal Urgent Care, we are dedicated to providing you with all of your urgent care needs. Contact us today to book an appointment, or visit our clinic conveniently located at 710 S Brookhurst St. Suite A, Anaheim, CA 92804. Our office is open much later than most other urgent care clinics, with late hours on weekdays and 24-hour availability on weekends! We serve patients from Anaheim CA, Buena Park CA, La Palma CA, Cerritos CA, Placentia CA, Stanton CA, and surrounding areas. We look forward to serving you!