24 Hour Urgent Care Q&A
An urgent care center is a sort of walk-in clinic that focuses on providing immediate ambulatory care in a specialized healthcare setting. It is designed to address diseases that need prompt medical care but are not potentially life-threatening. Are you looking for medical care to help treat your injury or illness? SoCal Urgent Care offers a wide range of extended hours to our patients when they need us most. We are conveniently located at

710 S Brookhurst St. Suite A, Anaheim, CA 92804

.

Contact us

for more information. Walk in or book an

appointment

today! We are open 24 hours a day on weekends.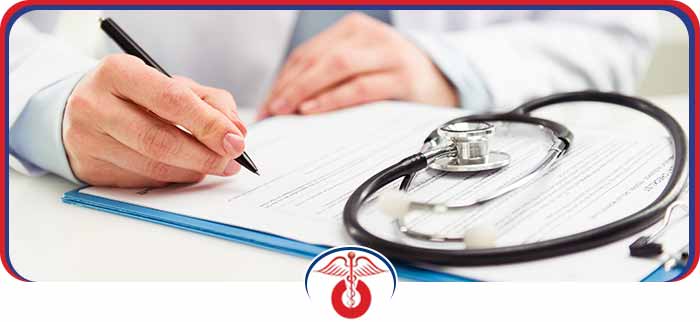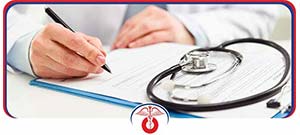 Table of Contents:
Is SoCal urgent care open 24 Hours A Day?
What services do urgent care clinics provide?
Do I need an appointment for urgent care?
Is SoCal urgent care open 24 Hours A Day?

SoCal Urgent Care is open with extended hours Monday to Friday from 10 AM to midnight and 24 hours on weekends for your urgent care medical needs.

SoCal Urgent Care is committed to making your visit as quick and easy as possible while answering any questions you may have regarding your illness, injury and treatment. No appointments or referrals necessary! Our outstanding team of medical providers offer years of experience and training in urgent care and emergency medicine to anyone of any age.

Our urgent care offers a convenient alternative to our primary care physicians office. We understand you may not be able to get in to see your primary care physician in the time you were hoping, that is why urgent cares are so critical, as we offer alternatives to helping patients who cannot see their primary care provider quickly, but also help alleviate the stress put on emergency rooms by offering medical care to any patient dealing with non-life or limb-threatening issues.
What services do urgent care clinics provide?

SOCAL Urgent Care has experienced medical staff available to offer a wide range of medical services to patients in Anaheim, CA and surrounding areas. SOCAL urgent care services that are provided at our clinic:

Urgent Care

• Cold and flu
• Sore throat
• Upper respiratory tract infections
• Ear infections
• Vomiting
• Diarrhea
• Gastrointestinal disorders
• Allergic reactions
• Urinary tract infection
• Cuts
• Scrapes and lacerations
• Sprains
• Fractures
• Burns

Physical Exams

• Regular physicals for men and women
• Wellness physicals for women
• Pediatric physicals
• Geriatric physicals
• Pre-employment physicals
• Workers compensation physicals
• School physicals
• Sport physicals
• DOT physicals
• Pre-operation physicals
And many more!

Lab Testing

• Urinalysis
• CBC testing
• Culture testing
• Chemistry testing

• IV Hydration Therapy
• COVID-19 Testing
• Telemedicine
• Personal Injuries
• Workers Compensation
• Ultrasounds
• Travel Vaccines

Pediatric Urgent Care

• Minor burns
• Stitches
• Casts
• Asthma or minor respiratory problems
• Annual, sport or school physicals
• Immunizations

Others

• Pregnancy Testing
• Cuts and Stitches
• Drug Screening
• Vaccinations
• EKG
• Medical Weight Loss
• X-rays
• Allergic Reactions
• Food poisoning
• Asthma

Urgent cares have doctors as well as nurses on staff to help with your medical care needs. We also provide quality follow-care once you have been in to see us at our urgent care. We want to make sure you are doing well once you have been treated. You may be asked to get additional testing done depending on the medical situation, and if so our doctors will provide the referrals you need to get this completed. Many of our urgent cares have x-rays and lab testing on site, so you don't need to worry about running around to get everything completed, when you can easily access our convenient services in one clinic.
Do I need an appointment for urgent care?

SoCal Urgent Care offers fast quality care for any of your accidents, emergencies or illnesses that are not life or limb-threatening. Our professional staff offer their experience to ensure that you are provided with the top-quality treatment and care that you deserve when you need it most. Our medical staff are here to treat patients of all ages, from children to seniors with no appointment necessary.

Our walk-in clinic offers quality care no matter the time of day. Our clinic is also able to accept most major insurance plans including Medicare and Medicaid. If you do not have insurance, do not worry, we are able to process payments in the clinic at the time of your treatment.

If you are in need of immediate care for your injury or illness, trust our experienced and skilled team of medical professionals at SoCal Urgent Care. We are open and available to offer medical care to you 7 days a week, from Monday to Friday from 10:00 a.m. to midnight and 24 hours on weekends. We are conveniently located at 710 S Brookhurst St. Suite A, Anaheim, CA 92804. We serve patients from Anaheim CA, Buena Park CA, La Palma CA, Cerritos CA, Placentia CA, Stanton CA, and surrounding areas.